International
NATURE – YOUTH CAMP,
July 5th. – 20th., 2014
Internationales


NATUR – JUGENDLAGER,
5. – 29. Juli 2014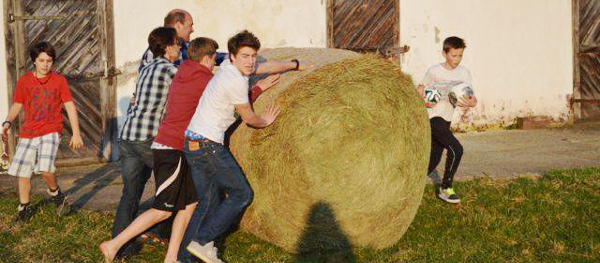 Welcome to Obenaus farm,
a place for young people to explore, play, become inspired, learn something about who they are,
connect with other young people from diverse backgrounds and most importantly have FUN!
Willkommen auf der Obenaus Farm,
ein Ort für junge Leute zum Forschen, Spielen, sich inspirieren lassen und selbst kennen zu lernen, sich mit anderen jungen Menschen aus unterschiedlichsten Hintergründen auszutauschen und vor allem: SPASS zu haben!

Obenaus International
Nature Youth Camp


July 5th to the 20th
Ewitsch 2, Berghausen, Austria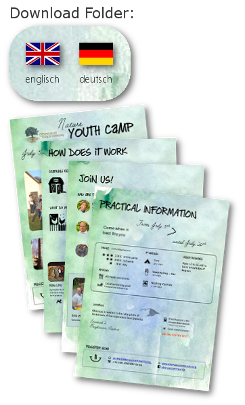 What is it?
Participants will have a hands-on camp experience partaking in numerous leisure and recreational activities (see below) as well as assisting with daily living duties such as cooking and caring for the farm and animals.
Where is it?
Obenaus is nestled in the rolling hills of Steiermark, just a few kilometers from Slovenia.
How does it work?
You can come any time you like, from a day or two to staying for the duration of the camp. The spoken language is English to allow a diverse group to participate. Camp hosts will set basic rules and guidelines, however, participants are responsible for choosing, organizing, and leading their chosen activity each morning and reflecting upon lessons learned and discoveries made in the evening.
Self-organisation is a major theme of the camp. To encourage and facilitate this process an eclectic group of adult hosts provide supervision. Youth buddies also guide activities and help participants feel welcome.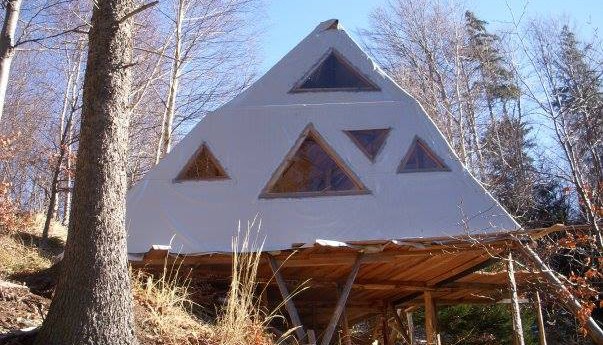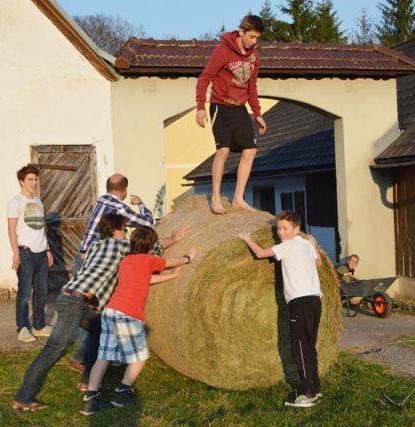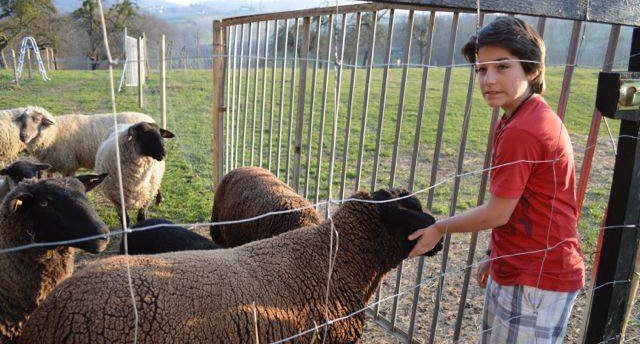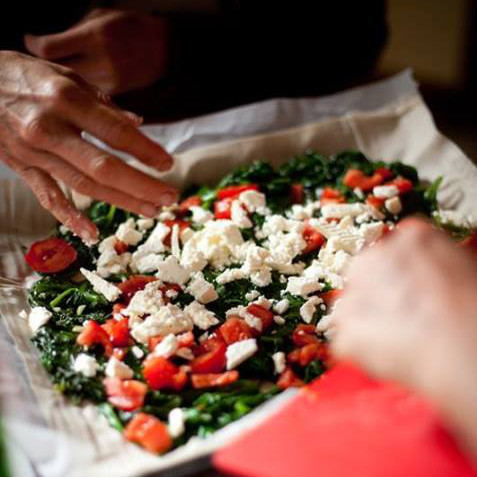 For whom?
Young people aged 12-16 having at least a basic knowledge of English.
What activities can you do here?
Sports/Recreation
Hiking
Camping
Swimming – at local public pool and nearby Motorikpark
Arts and crafts
Team sports (football, beach volley etc.)
Construction of a tree house
Building a swimming dam
Co-created activities on the spot
Farm life
Caring for the sheep
Assisting with daily living and ongoing farm projects
Forest management
Gardening

Harvesting
Learning about plants and herbs
Composting
Visit to local bio-farm
Video/Media (need parental consent)
Camp activities documented by participants for fun and marketing purposes

Filming
Editing
Narrating
Doing our own radio show
Discovery groups
Opportunities to check-in will be used daily as a means for participants to ensure individual and group wellness and give space for housekeeping issues, questions, feedback, and suggestions. These groups can happen either separate from or as part of an activity when necessary.
Chilling
Playing cards and games
Sunbathing
Conversing
Building camp fires
Playing music, singing and dancing (bring your own instruments)
Drumming and telling stories around the fire
Walking under the stars
Watching movies in our barn cinema
Painting
What do we eat and where do we sleep?
Cooking and cleanup teams consisting of hosts, buddies, and participants are organized daily. Vegetables are biological and come from Obenaus or neighboring farms. We support the local economy by buying all other products from local stores. We respect special needs and within reason can cater to dietary needs. We sleep in tents and use natural resources as much as possible. In case of inclement weather space covered shelter is available.
What does a day look like?
7:30-9:00 Breakfast
9:00 Gather to talk about this day's news and activities
9:30 Morning activities
12:00- 14:00 Lunch
14:00-15:00 Personal time
15:00-18:00 Afternoon activities/chilling
18:00-20:00 Dinner
20:00-23:00 What did we learn today?/chilling
What does it cost?
There are several options to choose from and you can add days or an additional week.
50 Euros per day.
300 Euros for a full week (15% additional sibling discount)
550 euros for the entire camp.
If you do not have a tent, sleeping bag and/or a mat, you can rent a tent for 10 Euros per night and a sleeping bag and mat for an additional 10 Euros per night.
Washing machine can be used for 5 euros/wash.
All meals, drinks, transportation and entrance fee to the local swimming pool are included.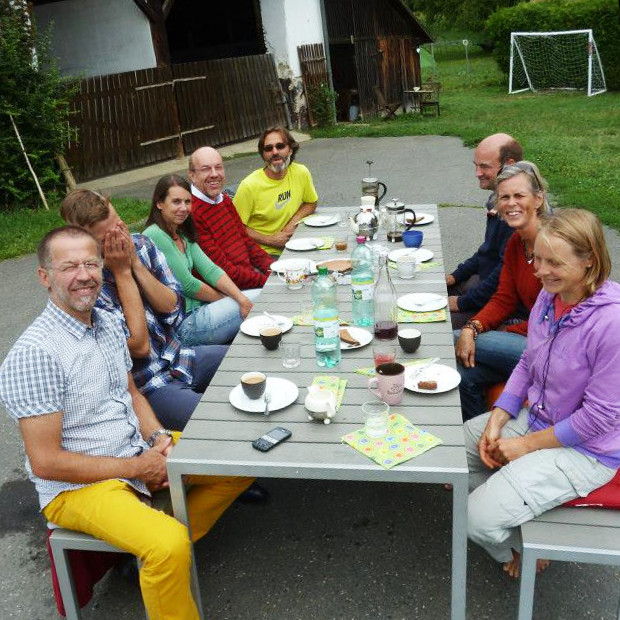 What to bring?
Clothes that don't mind getting dirty. The weather is usually very nice during this time of the year, sunny and 25-30 degrees, however, you should come prepared for all conditions.
Walking shoes, sport shoes and sandals (boots if heavy rains are foreseen)
Sun hat/cap
A warm pullover
A rainproof jacket
2 pair of pants
Hygiene products
Swim suit
2 towels
Tent, sleeping bag and mat
Bike (optional)
Sunscreen
Pocket lamp
What can parents do?
The region of Styria has a lot to offer. Wineries (Weinstaße and Buschenshank), nature walks, great sightseeing and shopping in Graz or Maribor, Slovinia, and Croatian beaches are close by. We are happy to provide tips and you are welcome to join us for a barbeque on the two Saturday evenings of the camp (12th and 19th). If you pick up your child in the middle of the week, you are welcome to share a meal with us.
Who are the hosts?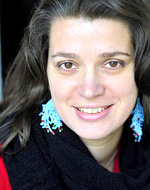 Melinda Varfi (Hungary)
Melinda loves animals & nature. When she's not writing or doing handicrafts, she is outside running after her dog Maggie who is chasing the sheep. Melinda used to teach English in schools and then travelled the world for business. Later she completed her Master's in Sweden and went to Sri Lanka and India to volunteer for an NGO. Now Melinda is in Vienna finding ways to inspire young people and help them to think about their future. She loves to chill out, bake bread, and read.
Mischa Altmann (Austria)
Mischa is a trained engineer (Leeds, UK) who enjoys spending time with humans more than with gadgets. He is a former scout who has lived in many places including Paraguay, UK, Sweden and India. Mischa is passionate about sustainability, healthy living, and the beauty of music. He speaks four languages, likes to draw plans and build stuff, especially out of wood. His only worry is that kids want to continue playing with him forever.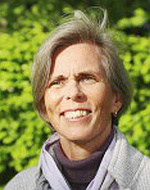 Lena Maria Jacobsson (Sweden)
Lena travelled the world for 10 years before working in the EU commission. Two years ago she went from city life to country living and bought Obenaus. From the Swedish fairly land, the now good witch of Steiermark welcomes you at the farm. Whether you feel tired and in need of a warm cup of tea or you just want to reenergize and connect to the land, she will take care of you. She is also the mother of two sons: Sam and Nils.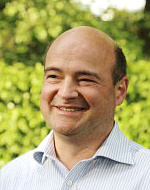 Rainer v Leoprechting (Germany)
A former scout leader, Rainer is always aware and can get you out of sticky situations. He has the peace of a Zen monk and offers wisdom in the most unexpected moments. As father of a child with Down syndrome, Rainer understands the particular attention children with special needs require. Rainer worked in the European Commission and in one of his many inspired moments transformed an abandoned farm into a community center. He has many stories to tell yet he is always interested to listen to yours.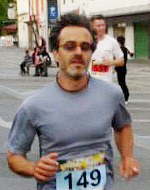 Jean-Pierre Kallanian (American & French)
Jean-Pierre dedicated 16 years advocating for and appreciating the creative and playful teenage nature by helping youth in conflict with the law. He is a trained counselor and has led others in creating a safe learning environment for young people to connect peacefully and responsibly with others. For eight years Jean-Pierre coached his two sons, Julian and Stefan, and other young people on how to collectively and effectively move a soccer ball. He is currently writing a parenting book inspired by the adolescent spirit and runs barefoot to keep his own youthful life force alive.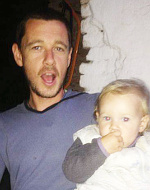 Mike Schedlberger (Austrian)
Mike likes sharing stories and using his hands to build things. He started his career as a telecommunication engineer and industrial rigger. After travelling extensively through Australia and South America he did what most people do and founded a sawmill with friends specializing in antique wood. A person whose heart always beats for community building activities, Mike helped set up and works at a local radio station. He is a school project coordinator and runs a community center with his wife, where people of different ages, nationalities, and lifestyles interact and exchange ideas. Mike has two daughters ages 8 and 2.
Who are the buddies?
Nils (12)
Nils loves football, sports, and will have you dreaming of his chocolate cake. He can show you around every corner of the farm. Pay attention or he will put you in a wrestling hold.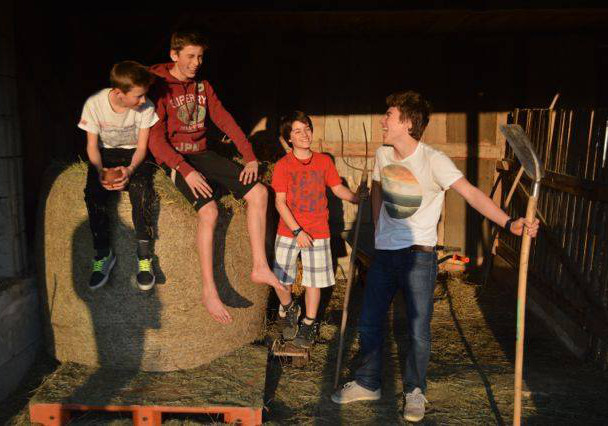 Sam (15)
Sam lives on the farm and can wield an ax with ease. He can show you some football tricks and take you for a run in the surroundings – barefoot or with shoes.
Julian (15)
Julian can blend into any group and diffuse conflict with ease. Crafty and good with his hands, he can turn a horizontal bar into the ultimate workout.
Stefan (13)
Stefan is unbeatable with a hammer and can make drums beg for mercy. A fish in his former life, Stefan connects with reptiles and animals and is Obenaus' sheep whisperer.
Ways to register?
On line under www.obenauscommunity.eu
Email: ycamp@obenauscommunity.eu
Call Lena at +43 680 3060900