The purpose of the Obenaus Community is to operate the farm Obenaus, and to fill it with life in community.
The association acts as a hosting platform for events or seminars at different locations as well as online. Being together is our hospitality. We practice the arts of hosting.
Our members understand their learning and developing as connecting to collective intelligence.
Learning and teaching merge in this process of building-up of self-awareness.
Taking responsibility for their own actions therein is condition.
Empathy is the correct approach to each other.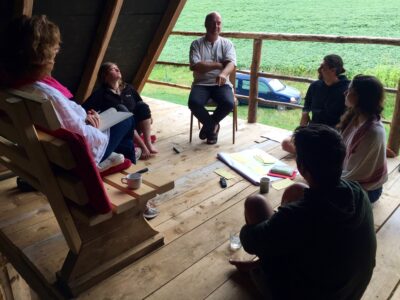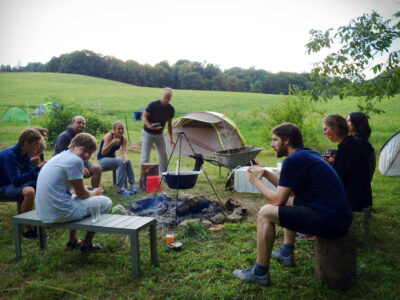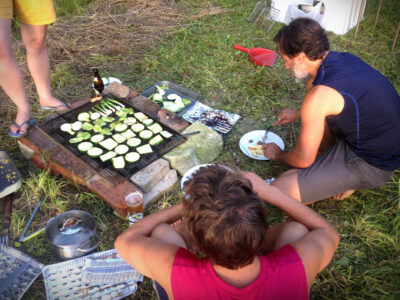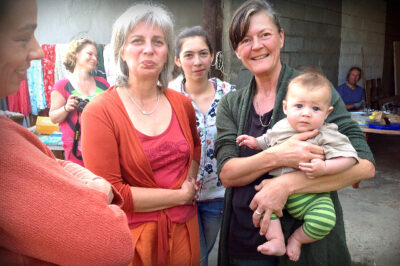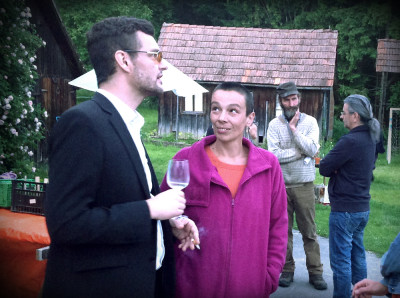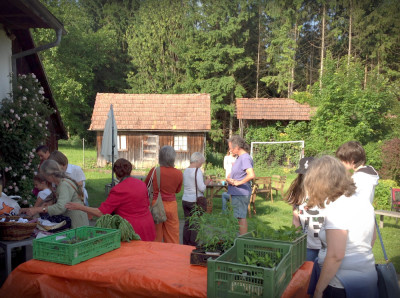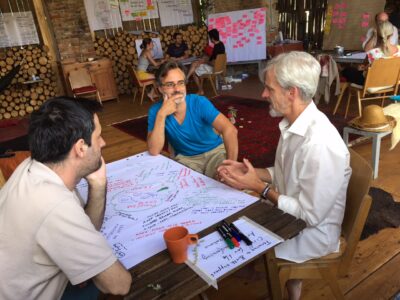 Members are people who are looking for a temporary community, be it as a participant in an event, as guests for a few days, for several weeks or longer, or even permanently.
This community enables its members to explore, develop and translate their plans, ideas and projects into action.
So we are inviting people who have a community spirit and are interested in exploring the questions of our time. 
We are asking ourselves, 'what is our model of contribution to the world? How we can live in a healthy way, in a sustainable way, with nature, while being connected to the world? This is not about isolating ourselves from the world, but by virtue of the internet and technology helping to make connections.  We are doing what we feel is needed in the world right now.And more experiments will follow.
Essentially, this is a space for people to explore deeply their purpose and potential.
It is a continuous discovery and a work in progress, but an exciting one and we are very grateful for the opportunity to be able to experiment with life and living in such a way.We feel very lucky indeed.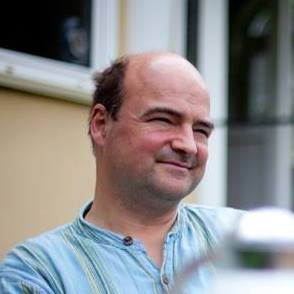 Rainer V. Leoprechting  co-founder of Obenaus, entrepreneur, vision, politics, history
Rainer (German) left Brussels after almost 20 years of successful career at the European Institutions where he initiated many innovative projects and processes to help the organisation work more smoothly, e.g. Art of Hosting. In 2012 Rainer left the institutions to set up a new company that introduces cutting edge processes for public and private companies together with a team of MSLS alumni.
Rainer is a post-systemic thinker with a sharp and informed mind, which helps making sense, finding patterns and hidden talents. He is an excellent coach, trainer and mentor and naturally engages in deep conversations that may impact your life. He is a permanent resident of Obenaus, working locally, internationally and virtually.
---
Lena Maria Jacobsson  co-founder of Obenaus, earth, mother, cooks soulful food…
Lena is a natural host. She has used her skills ever since she started working in the hospitality sector during her secondary school years in Sweden. After school she traveled the world and worked in various countries: the US, Israel, Spain, Portugal, Belgium and now Austria.
She worked for 15 years at the European Commission in Brussels. She  studied Social and Organisati­o­nal Psychology. As in-house consultant at the European Commission she focused on management and leadership development to enhance organisational and personal effectiveness, and wellbeing. Shortly after participating in a Peer Spirit Circle training with Ann Linnea and Christina Baldwin and an Art of Hosting training she co-pioneered these practices including process consulting in the overall European Commission organisation.
In 2012 she co-founded Obenaus community farm where we explore how to live in a healthy way, in a sustainable way, with nature, while being connected to ourselves and the world. Circle and Art of Hosting practice is the operating system of Obenaus where Open space comes natural and sitting in circle is a daily practice. Here we gather, live and learn with the local and  global community, while many circles are held on-line. Next to bio farming, Lena continues to host systemic constellation work with Rainer and contributes with different hosting teams to spread the practices of Art of Hosting.
A place of rare depth
Magic Peace
Seeking for your core you find rest
and See,
All is well and always has been