Residential Members

 
---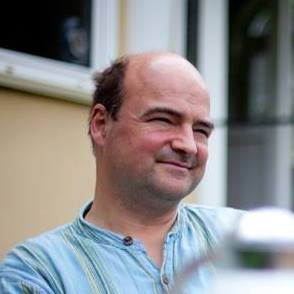 Rainer V. Leoprechting  co-founder of Obenaus, entrepreneur, vision, politics, history
Rainer (German) left Brussels after almost 20 years of successful career at the European Institutions where he initiated many innovative projects and processes to help the organisation work more smoothly, e.g. Art of Hosting. In 2012 Rainer left the institutions to set up a new company that introduces cutting edge processes for public and private companies together with a team of MSLS alumni.
Rainer is a post-systemic thinker with a sharp and informed mind, which helps making sense, finding patterns and hidden talents. He is an excellent coach, trainer and mentor and naturally engages in deep conversations that may impact your life. He is a permanent resident of Obenaus, working locally, internationally and virtually.
---
Lena Maria Jacobsson  co-founder of Obenaus, earth, mother, cooks soulful food…
Lena is a natural host. She has used her skills ever since she started working in the hospitality sector during her secondary school years in Sweden. After school she traveled the world and worked in various countries: the US, Israel, Spain, Portugal, Belgium and now Austria.
She worked for 15 years at the European Commission in Brussels. She  studied Social and Organisati­o­nal Psychology. As in-house consultant at the European Commission she focused on management and leadership development to enhance organisational and personal effectiveness, and wellbeing. Shortly after participating in a Peer Spirit Circle training with Ann Linnea and Christina Baldwin and an Art of Hosting training she co-pioneered these practices including process consulting in the overall European Commission organisation.
In 2012 she co-founded Obenaus community farm where we explore how to live in a healthy way, in a sustainable way, with nature, while being connected to ourselves and the world. Circle and Art of Hosting practice is the operating system of Obenaus where Open space comes natural and sitting in circle is a daily practice. Here we gather, live and learn with the local and  global community, while many circles are held on-line. Next to bio farming, Lena continues to host systemic constellation work with Rainer and contributes with different hosting teams to spread the practices of Art of Hosting.
---
Sam and Nils
Sam [*1998] and Nils [*2002] born in Belgium, enjoy using their 4 languages [DE, SE, FR, EN] with the community members, visitors and local inhabitants. After a tough start in 2012 with over 1 meter of snow in the winter they have adapted quickly,  made many friends and entered the local football teams. Sam graduated school in 2016, took off to the US and Sweden, and moved on to Brasil. After that he plans to study in Sweden. 
Nils continues in Graz focusing on sports and enjoying the 1 hour train ride with his ex school mates from Ehrenhausen. Both Sam and Nils thrive in the healthy and international environment – many many nationalities passing at the farm. 
---