The Art of Hosting meaningful conversations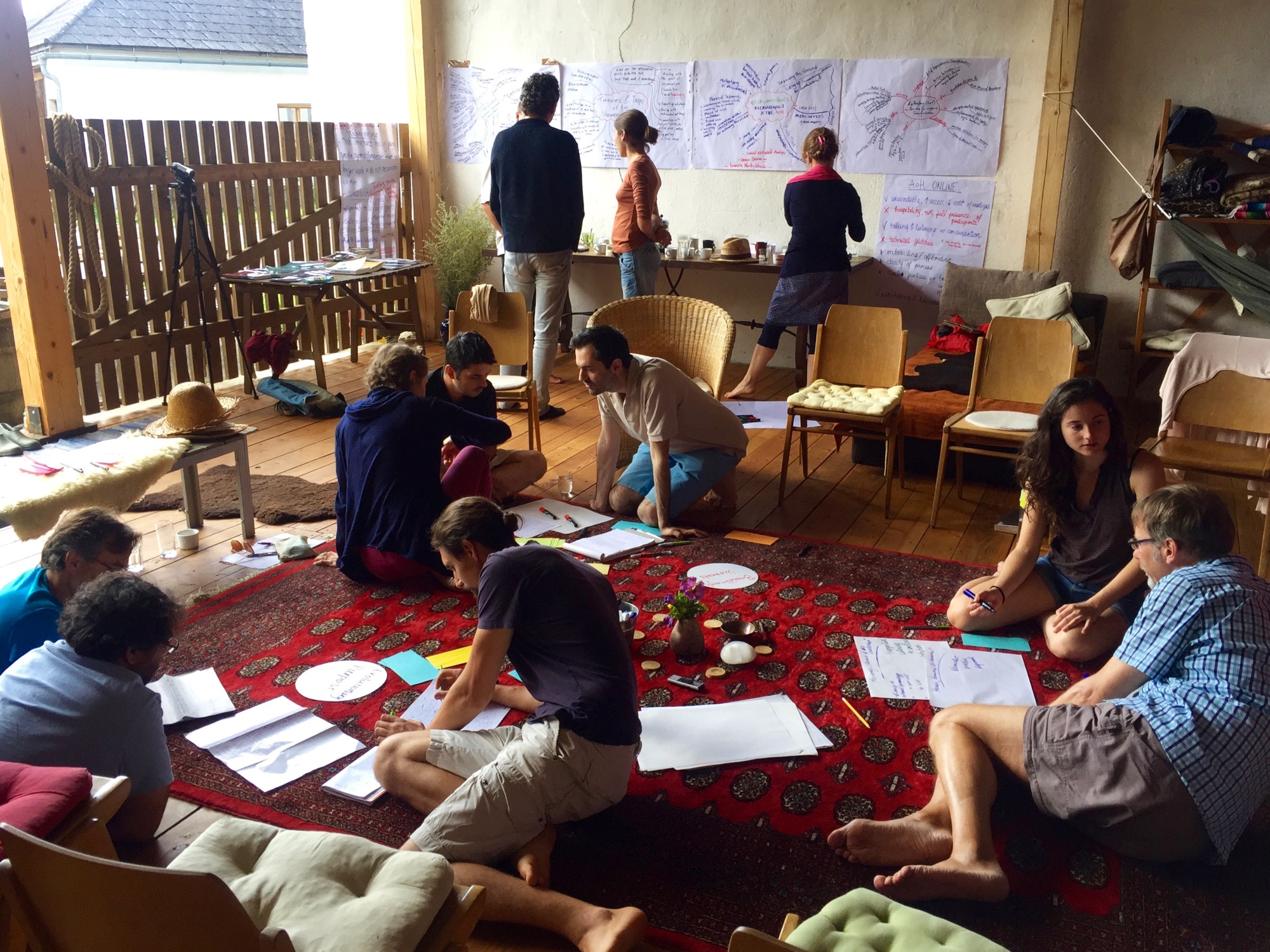 Participative leadership in business, politics and society
We explore the following questions:
How can we work together in organisations where we can show up as whole people and serve a strong sense of purpose together?

How can this work be organised by the participants themselves?

How can we effectively establish participatory leadership in such an environment?

What does it mean to build hosting principles into the DNA of an organisation and into how we work together?

What do our meetings look like then?

How does the Four-fold Practice, the fundamental practice of Art of Hosting, unfold in such an environment?

How can we take the practice of AoH to the next and at the same time pragmatic level, making it an even more effective tool for the issues of this time?
More questions will emerge along the way in the group. You are invited to contribute and make the training yours. A first opportunity to do so will be at the online preparation call on 6 September 20:00-21:00. At the training itself we will dive deeper into the following questions, we will host and learn by trying and experiencing: The principles that underpin Art of Hosting Hosting the basic methods of Circle, World Café, Open Space and Pro Action Café as well as other approaches that emerge from the flow of the work and the group Immediate experimentation in an international environment and embedded in the beautiful landscape of Southern Styria An internationally experienced team hosts these days:
Register Now: