Die Einwohner von Obenaus 
---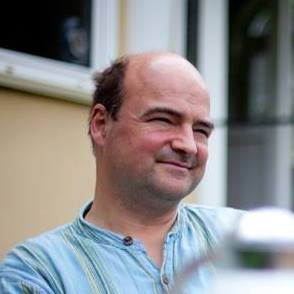 Rainer v. Leoprechting  einer der Gründer von Obenaus, Unternehmer, Visionär, Politik, Geschichte, innere Friedenspraxis
Rainer (ursprünglich aus Deutschland) verliess 'Brüssel nach fast 20 Jahren einer erfolgreichen Laufbahn in der EU Kommission, wo er eine Reihe von Innovationen und neuen Arbeitsmethoden einführte, vor allem die Art of Hosting Praktiken. 
2012 gründete Rainer eine internationale Partnerschaft von Change Agents, die selbst-organisierende Methoden für Unternehmen und Institutionen anbietet. In Obenaus leitet er eine Reihe von Workshops und vermittelt Methodenwissen an Berater und Geschäftsführer. 
Rainer ist ein post-systemischer Denker mit scharfem und einsichtsvollem Verstand, was ihm hilft Sinn zu machen und zu teilen, Muster zu entdecken und versteckte Talente sichtbar zu machen. Seine Mitmenschen schätzen ihn als ausserordentlichen Coach oder Mentor, Trainer und Berater. Er verwickelt Dich ganz natürlich in tief gehende Gespräche, die dein Leben verändern können. Er arbeitet hier vor Ort (am liebsten), reist auch international und ist oft live in Internet-Konferenzen und Workshops. 
---
Lena Maria Jacobsson  Mitgründerin von Obenaus, hält es mit Erde, Mutter, Seelennahrung …
Lena stammt aus Schweden. Sie ist eine Sucherin und Lernerin – für immer neue Wege, mit und in Natur und Menschen zu leben. Lena liebt es, Menschen zusammen zu bringen miteinander, mit Essen, Zeit, Aufgaben und mehr. Sie verliess nach über 15 Jahren den Dienst als Beamtin der Europäischen Kommission, wo sie in verschiedenen Bereichen arbeitete, zuletzt für Lernen, Organisationsberatung und -Entwicklung. 
Im Jahr 2012 entdeckte sie Obenaus und entschied sich, von Brüssel nach Österreich zu ziehen, mit Rainer und ihren beiden Buben (damals 14 und 10 Jahre alt). Lena teilt ihre Erfahrungen gerne und großzügig mit anderen Menschen für deren eigenen Lebensweg. Ihr findet sie wahrscheinlich im Garten oder der Küche, Platz für ein gutes Gespräch.
---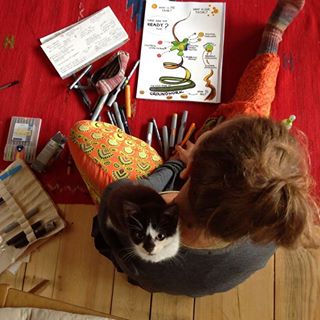 Viola Tschendel
Born in Germany, studied sustainable tourism and an alumni MSLS (2014) Viola is, among other things,a graphic recorder and facilitator working with the local community as well as internationally. She is a natural connector with people and between people and she is also involved in supporting the integration of refugees and asylum seekers in the area. Artist and entrepreneur; learning as she goes and creating natural products which are on sale in Obenaus. She has a talent to listen deeply and to visualise conversations in groups or with individual clients.
While at Obenaus, you can have a coaching session with Viola and you might become aware of something new about yourself and your life purpose. She moved to Obenaus in 2015.
---
Vihra Dincheva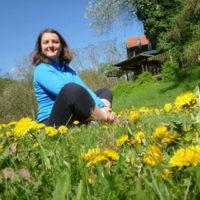 Vihra grew up in Bulgaria and with 18 moved to Germany to study International Business and Management. After her Bachelor she worked 6 years in Frankfurt as a management consultant. Her interest in sustainability lead her to the Masters in Strategic Leadership towards Sustainability in Sweden, which she graduated in 2015. She co-organized and participated in the first prototype of the Obenaus Learning Village in June/July 2015 and fell in love with this place. Now she is working as self-employed designer and moderator of online trainings where she inspires others to find and manifest meaningful life and work.
Vihra is great in offering, hosting and holding reflection spaces for herself and others. She is keeping and providing project overview, pulling threads together, as well as initiating next practical steps. She loves learning journeys and keeps others motivated too (like the 40 days yoga journey!). Make her happy with honesty and chocolate. Always up for a travel adventure.
---
Sam and Nills
 Sam [18] and Nils [14] born in Belgium, enjoy using their 4 languages [DE, SE, FR, EN] with the community members, visitors and local inhabbitants. After a tough start 4 years ago with over 1 metre of snow in the winter they have adapted quickly,  made many friends and entered the local football teams. Sam graduates school in 2016, takes off to the US and continues summer working in Sweden. After that he plans to travel and learn new cool things. 
Nils continues in Graz focusing on sports and enjoying the 1 hour train ride with his ex school mates from Ehrenhausen. Both Sam and Nils thrive in the healthy and international environment – many many nationalities passing at the farm.